Has UMBC Caught Vermont in the America East Title Race?
Another week, another America East recap. Only a small handful of teams from the America East took to the court this past week (Vermont was not one of them), but the overall outcomes of those contests were fairly favorable.
UMBC, Binghamton, Hartford and Stony Brook were among the lucky few to see real game action. UMBC in particular continues to play exceptionally well, having won four straight since their opening loss to Georgetown. Granted the Retrievers aren't battling it out against perennial high-major programs, but their four victories have seen them win comfortably by an average margin of 14.5 points. Impressive.
The trio of Binghamton, Hartford and Stony Brook weren't quite able to emulate the same level of success as UMBC, but the fact that they were all able to continue to play and get those much needed reps in should only help them as the season progresses. Let's recap how those games unfolded.
UMBC Retrievers
The aforementioned Retrievers have come out the gates hot. They're 4-1 and are beginning to show the makings of a complete team (at the mid-major level). It's still very early, but this UMBC team might be the best thus far under Ryan Odom's tenure – keep in mind that the 2017-18 team was special and this is saying a lot. Of course none of these out-of-conference games hold much value this year so it's impossible to truly gauge where this team will end up, but if you were sleeping on the Retrievers it's time to wake up.
UMBC vs. George Washington (92-81) Win
UMBC vs. Coppin State (66-49) Win
Against George Washington, UMBC used a dominant offensive attack, while shooting an incredible 62.5% from the field. UMBC had four players record at least 17 points, as guard L.J. Owens paced the team with 20. Their two other victories against Delaware and Coppin State saw the defense start to buckle down, as they allowed only a 33.7 combined field goal percentage in those affairs.
Forward Brandon Horvath leads the team with 13.2 points per game, but the balance on this Retrievers team is incredible, as Dan Akin (11.8), Darnell Rogers (11.4), R.J. Eytle-Rock (11.4) and L.J. Owens (10.4) are all averaging double-figures.
Vermont and UMBC aren't scheduled to square up until the end of February. That final weekend match-up will likely determine who will be crowned America East regular season champs.
Binghamton Bearcats
Here's the TLDR America East recap – UMBC good, Binghamton bad. The Bearcats have a whole loooooooot of work to do. They only played one game this past week, but with all due respect to Tony Kornheiser, this is not a Binghamton team that will be playing for an America East title anytime soon.
Binghamton vs. Youngstown State (65-79) Loss
Say something nice about Binghamton – Sophomore guard Brenton Mills looks pretty good. He might not be Sam Sessoms good, but Mills and forward George Tinsley are solid building blocks for the Bearcats. Can't wait to see them both follow in Sessoms footsteps… out the door.
Glass half-full – this is a young Binghamton team that was very unlikely to be in serious contention for the America East title. Any wins (outside of Maine) should be celebrated and the fact that they get to have some semblance of an OOC schedule is a huge win in terms of getting the reps and development in for their young core.
Hartford Hawks
Much like Binghamton, Hartford only had one game this past week. Unlike Binghamton, Hartford actually won. The Hawks matched-up with Fairfield for the second time this year, after beating them just five days earlier. Hartford is another well-balanced team out of the America East this year and have managed to win three straight games after dropping their opening two contests to UConn and Villanova.
Harford vs. Fairfield (67-54) Win
The Hawks have looked solid thus far, but I'd still place them just below the likes of UMBC and Vermont right now. UNH was the other school predicted to be in the America East title race, though they've underwhelmed to this point. Hartford is likely hovering around that level and if they continue to gel as a unit could definitely send some shockwaves through the America East.
Hartford and UNH are currently scheduled to play the last weekend of December. That should be a highly-competitive early season contest between two of the better teams in the America East. You best believe John Becker and Vermont will be keeping a close eye on that one.
Stony Brook Seawolves
Part of me likes watching Stony Brook lose, but another part can only watch so much.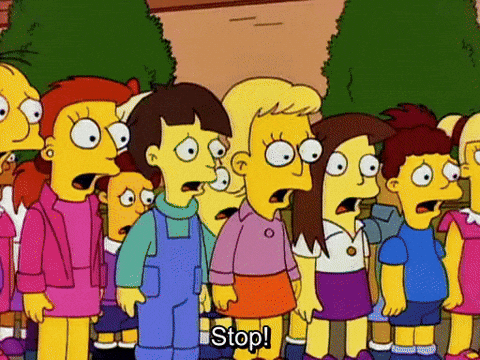 I'm sure in due time Stony Brook will be able to right the ship, though this is definitely not the year to be a Seawolf fan. Granted this is one of, if not the most bizarre college basketball season to date and SBU lost their three best players to the transfer market so we'll cut them some slack.
Stony Brook vs. Hofstra (67-72) Loss
Stony Brook vs. Bryant (72-81) Loss
Again, the non-conference slate this year is basically a glorified pre-season, but the Seawolves look far removed from the team that went 20-13 just a season ago. Their lone victory came against Fairfield and if not for squeaking that game out in overtime, the Seawolves would a paltry 0-5.
Even with all their offseason losses, there was still talk that Stony Brook could be a dark horse contender out of the America East this year. While that ship has pretty much sailed, there's still some silver-linings in Long Island. Sophomore forward Frankie Policelli continues to play well (12.8 ppg, 6 rpg) and should be a solid piece for them as SBU tries to find their new identity.
Catamount Clickbait
Despite the fact that Vermont has yet to suit up for a game thus far, the Catamounts had a pretty busy week. Vermont landed their first two recruits for the class of 2021 in guards/wings Sam Alamutu and Evan Guillory. Alamutu's announcement was actually about a week before Guillory, but it wasn't mentioned in last week's recap. Oops.
It was also announced that Vermont's first game against UMass-Lowell was pushed back (eyeroll) from the 19th & 20th to 21st & 22nd. Please, please, please do not push back or cancel any more games!
Former Catamount great Anthony Lamb made his preseason debut for the Detroit Pistons – and then got cut. This was to be expected, though it would've been nice to see what Lamb could've done with some real minutes and less selfish play out of his teammates. Hopefully Lamb can land with a team that can at least offer him minutes with their G-League affiliate.
Vermont returns to practice. Even though they weren't playing, the Cats were still on pause due to Covid regulations. John Becker has said that this team has a lot of work to do. Really could've used some non-conference games to shake off the cobwebs.